Custom watchmakers, Kartel, sought a traditional look for their shop signwriting in St Andrews.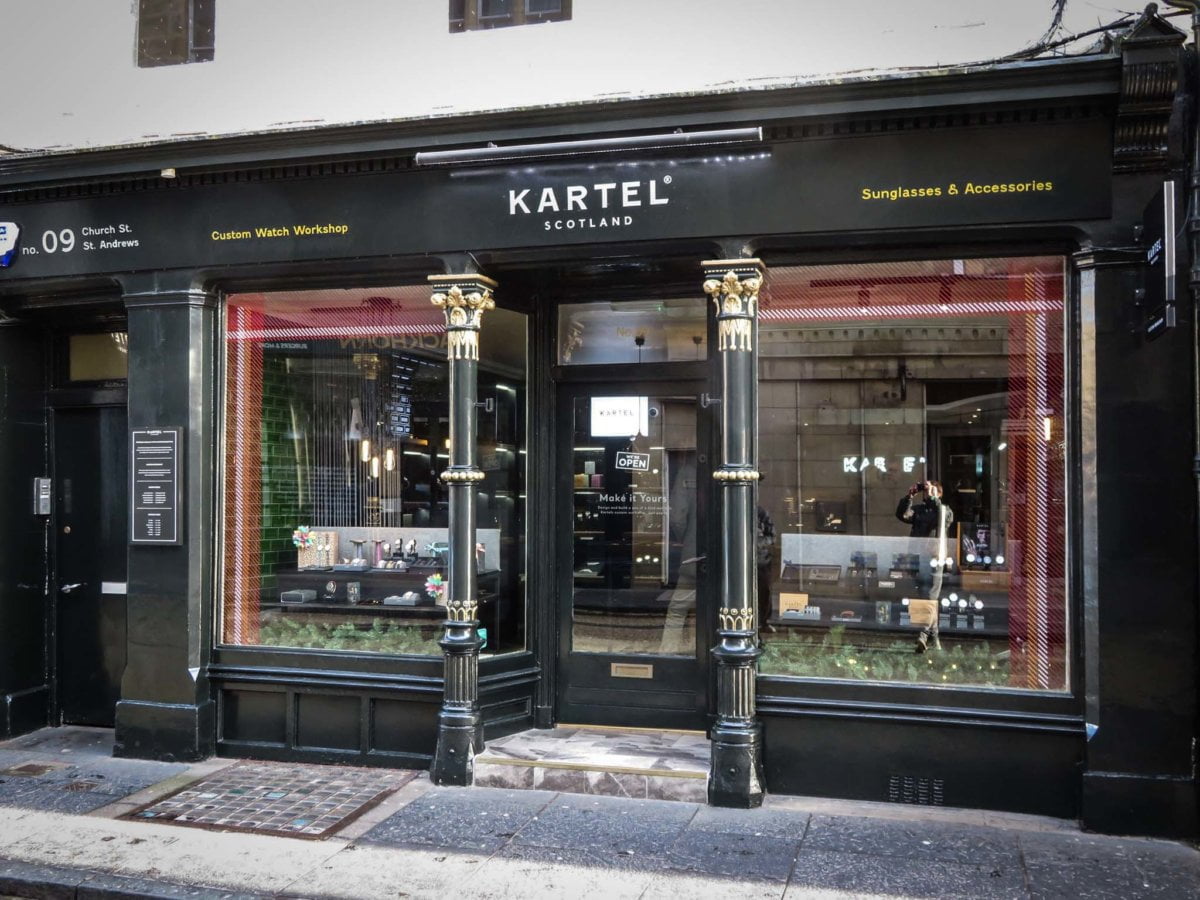 When Kartel first opened, i applied large vinyl graphics to the windows. As well as an aluminium tray for the shopfront.
Following a refurbishment, hand lettering the newly painted plywood fascia would complement the business' identity, as well as the shopfront in this historic street. These types of projects are an opportunity to show how hand lettering can still be as valuable today, as it ever was.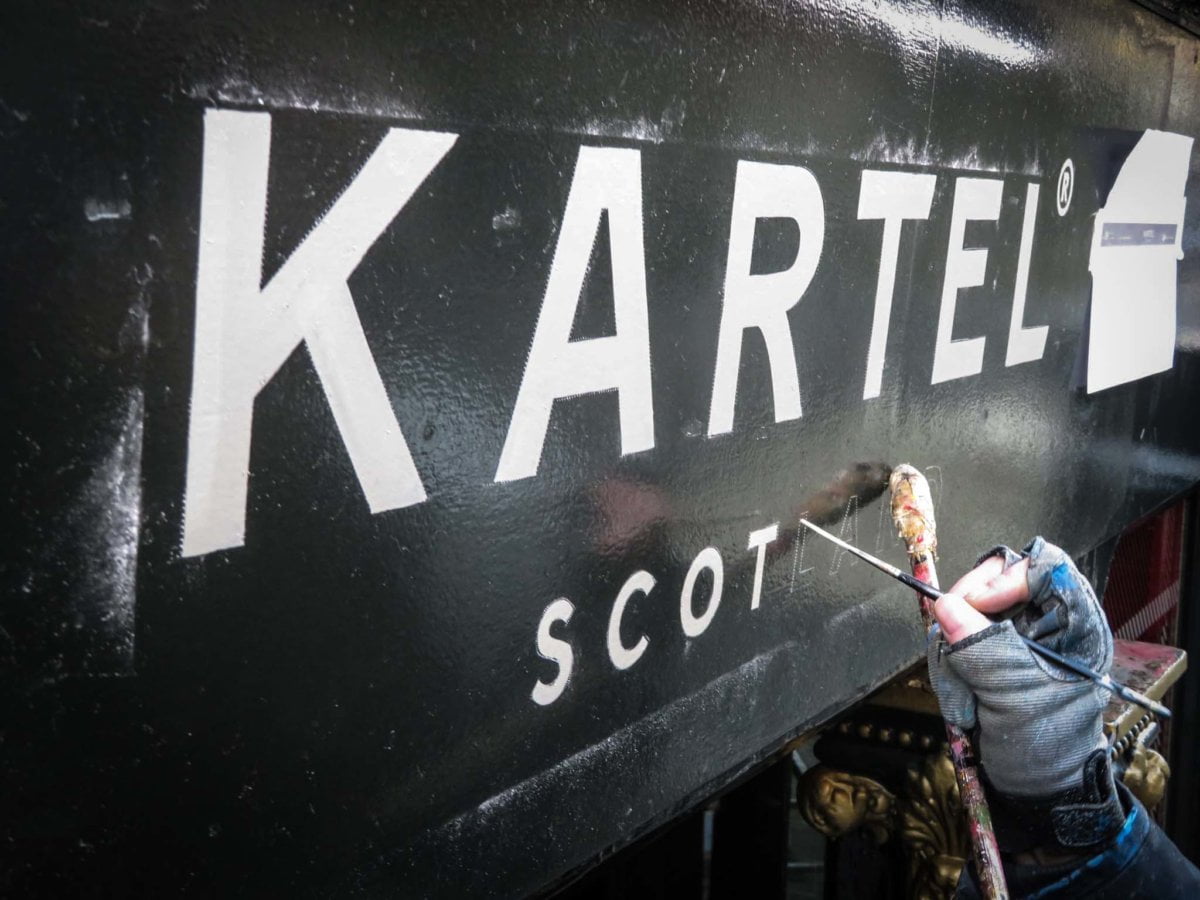 Scaled artwork was provided and paper patterns were made to transfer the design onto the shop fascia. This method is necessary for positioning the artwork exactly to the design. The line drawn patterns were then perforated so I could transfer the lettering accurately onto the fascia.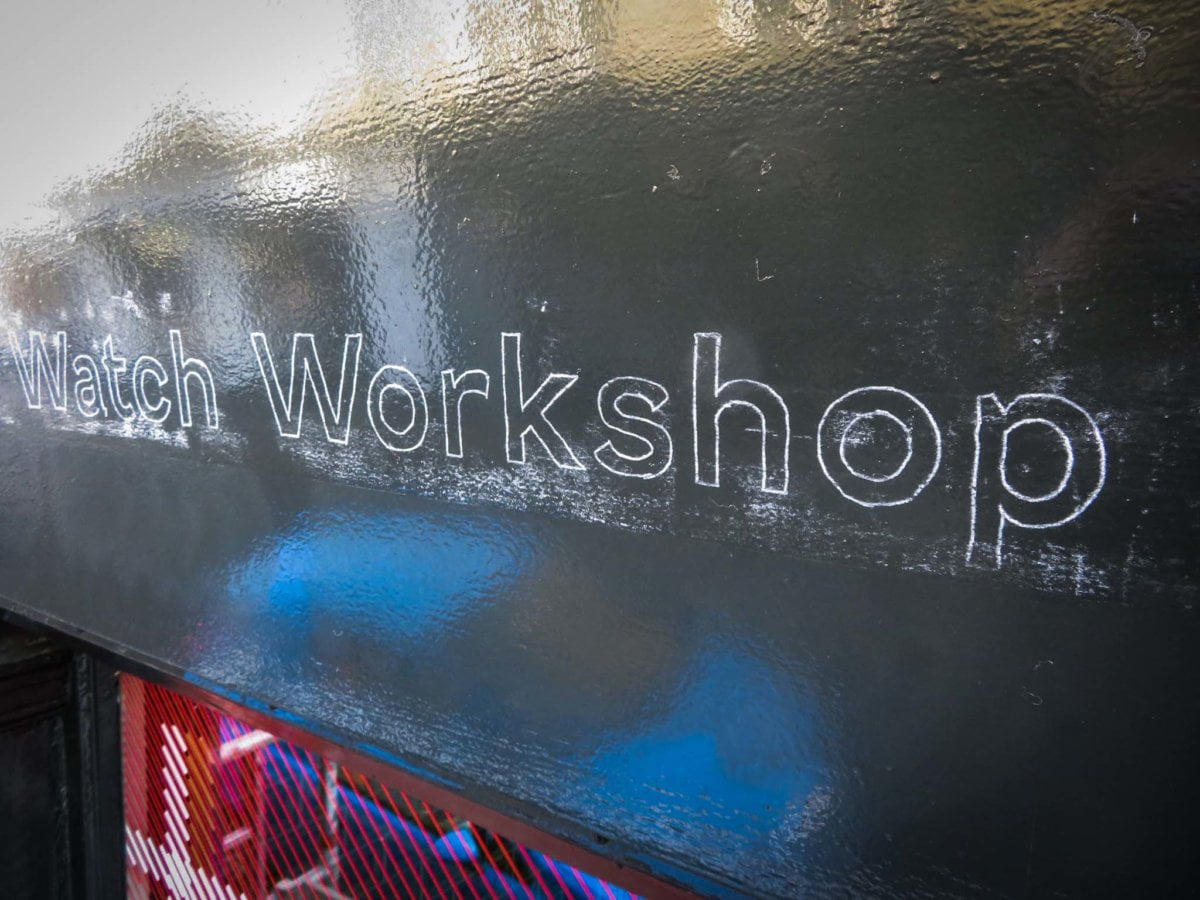 Kartel wanted a satin finish for the lettering, which was a challenge to match. Not all paints are suitable for hand lettering nor last in the cold Scottish environment. The paint merchant closley matched Pantone references and I knew that the lettering would require more than one coat. To cover solid on black and dark backgrounds, most paints will require at least two coats.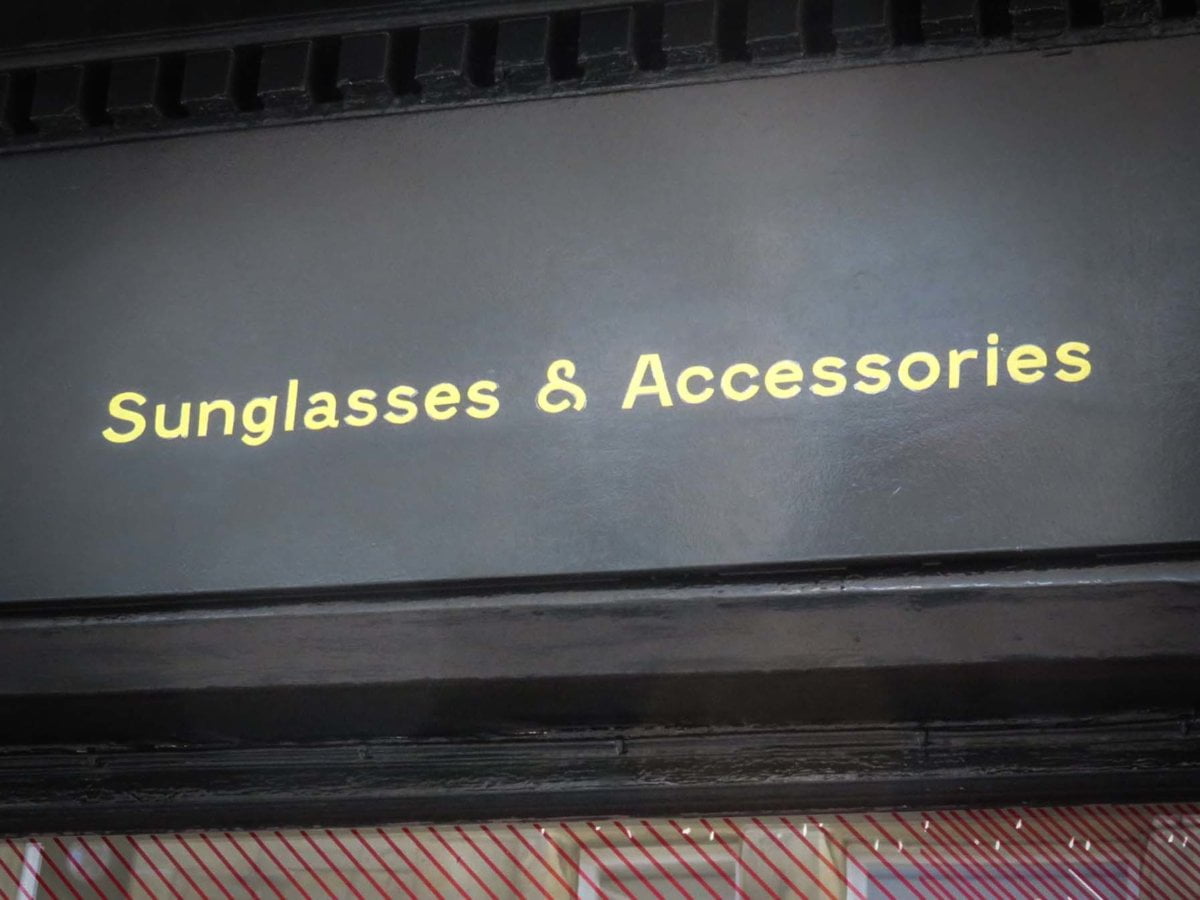 The shop fascia was reached with my scaffolding, on a cold Sunday morning in November. This time of the week was chosen to avoid the busy street's shoppers. The time on site was around four hours from start to finish.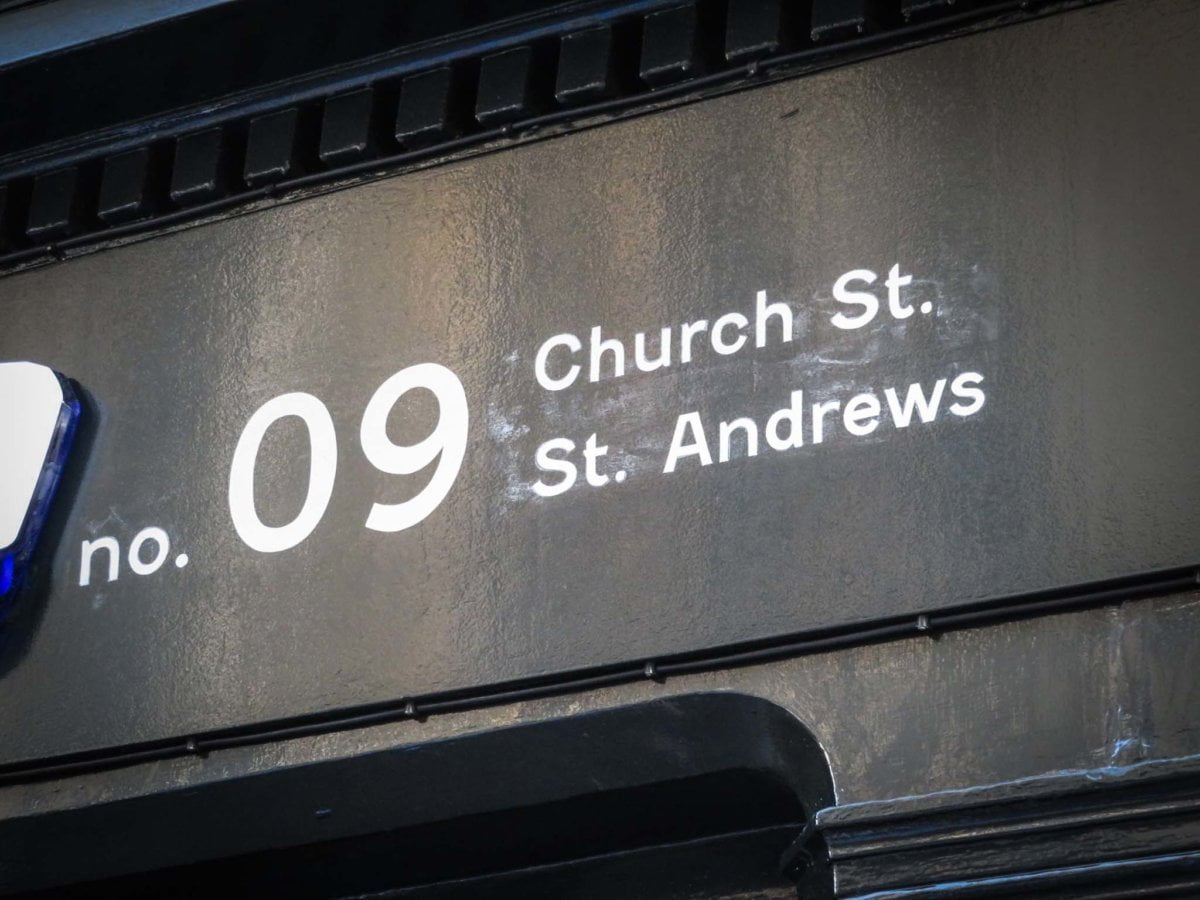 Searching for a signwriter in St Andrews? Contact me to discuss how I can help you.