Dundee Contemporary Arts Signage
In 2018, Dundee Contemporary Arts sought a sign company in Dundee who could provide a breadth of products.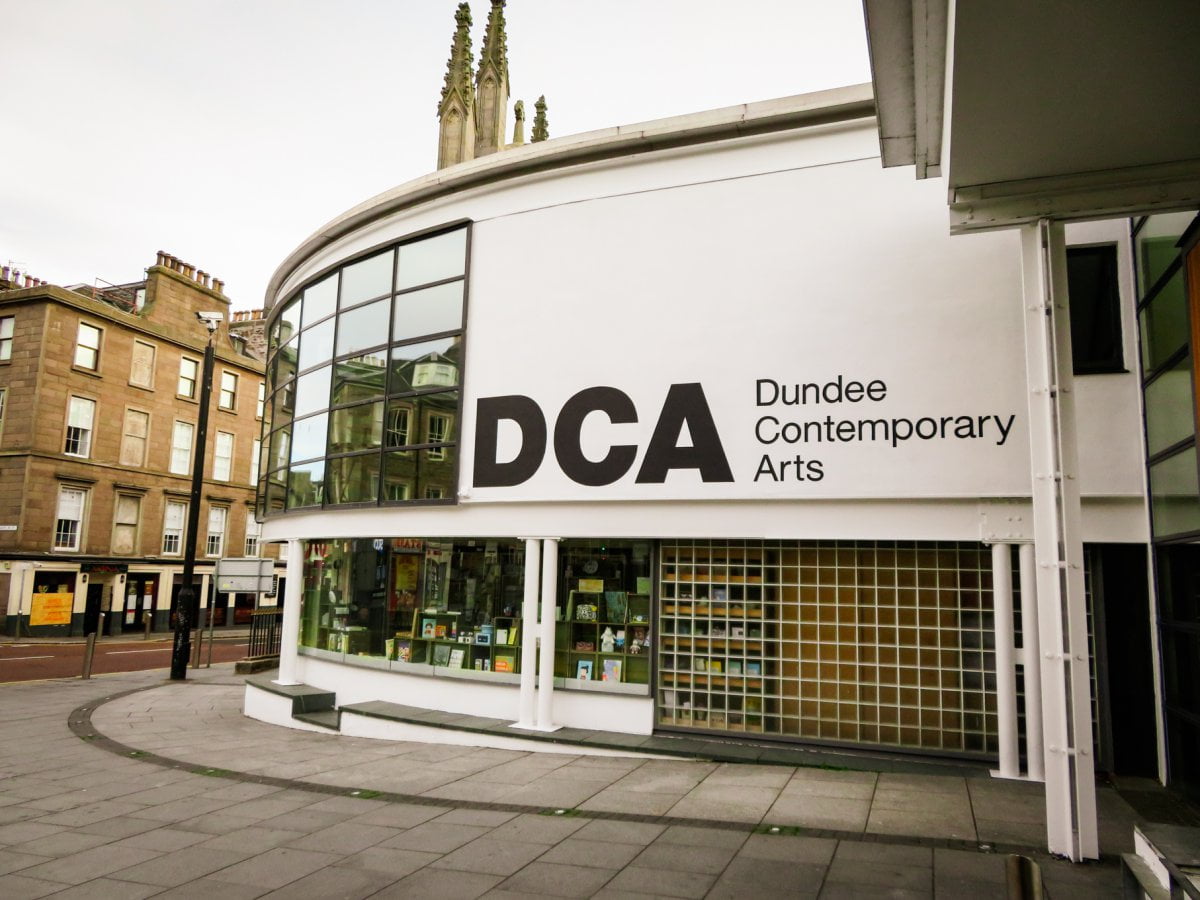 The internationally renowned centre for contemporary arts were nearing a milestone anniversary. The building deserved a facelift and required new signs.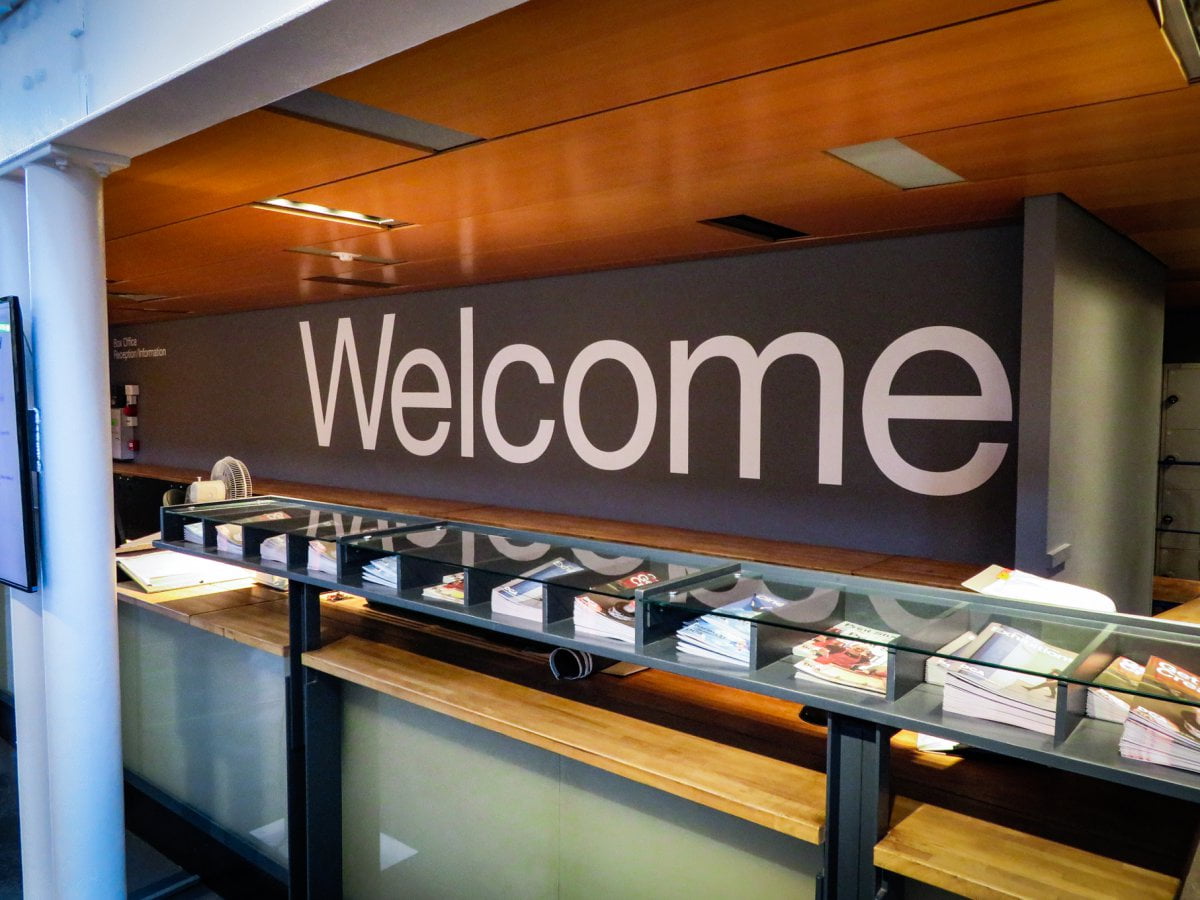 Among many improvements to the building, new wayfinding signs were introduced.
These required various signmaking methods such as hand lettering, vinyl lettering, printed graphics and cut out steel letters. Durable and cost efficient ways were devised to create all of the signs.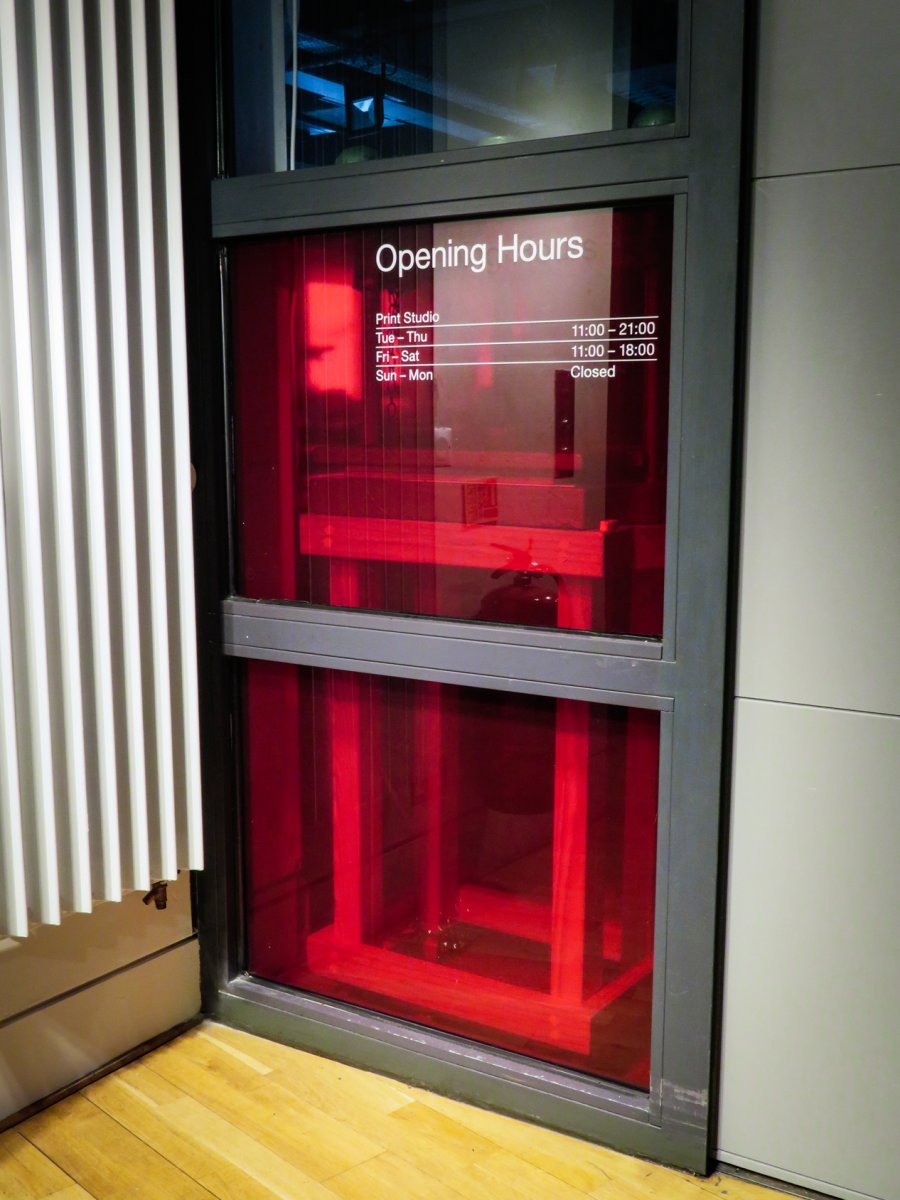 We used traditional signwriting techniques to hand letter exterior walls. Large patterns were produced to transfer the scaled artwork onto these surfaces. Together with painters on site, we used access equipment to reach the high parts. At least two coats of paint ensured that the lettering was solid.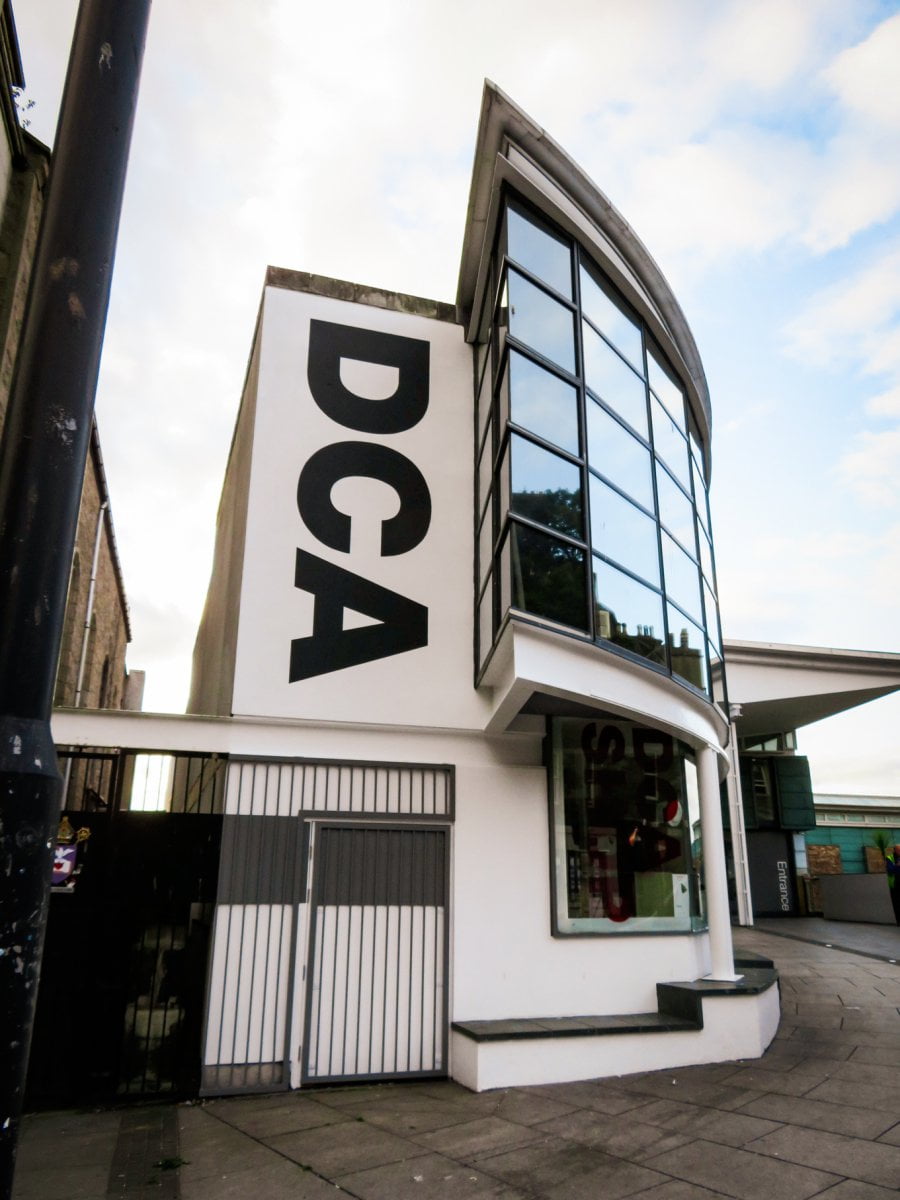 Aluminium trays and acrylic panels were used for interior wayfinding signs. High performance vinyl films were also applied to every area inside. Coupled with additional stairwell panels flooded in matt vinyl.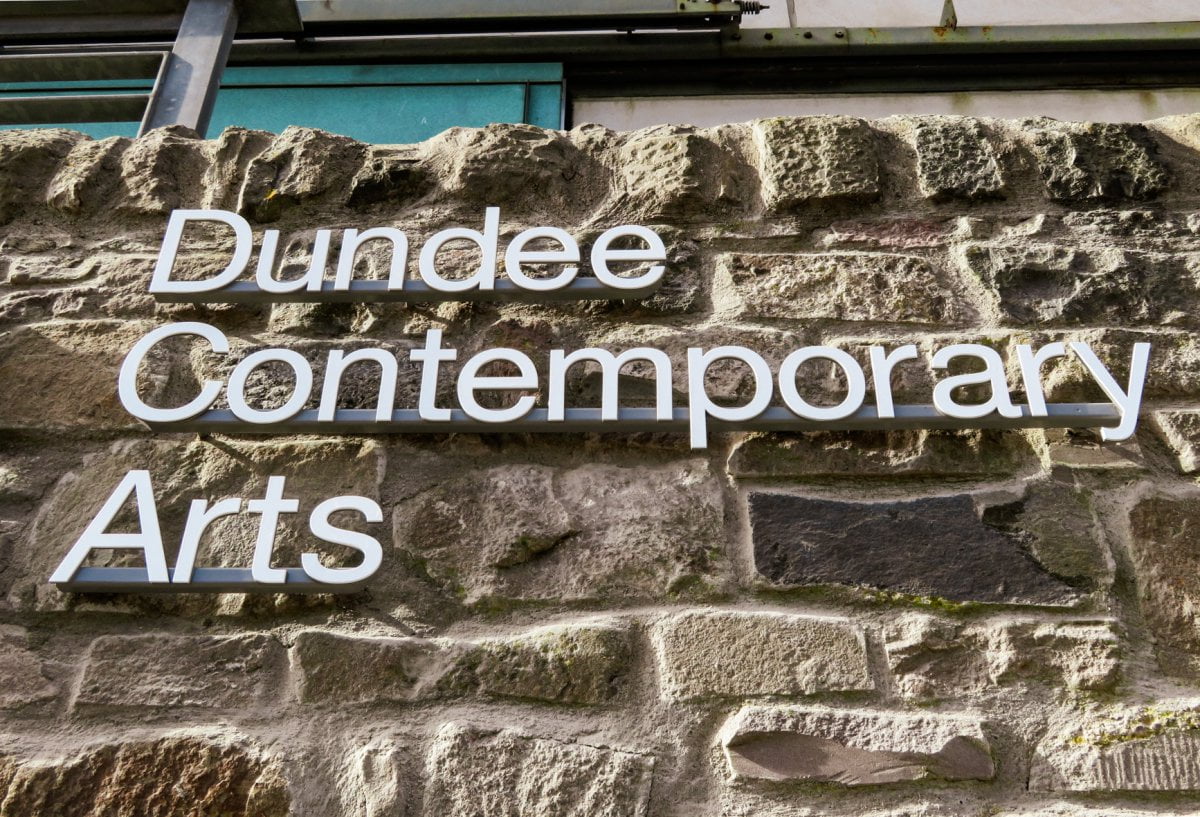 CNC router cut steel and aluminium letters were fixed to the exterior wall and main entrance door. All of the cut out steel and aluminium letters were sprayed and finished in matt white. All visible fixings were hidden to achieve a simple and stylish installation.
The entire replacement and additional signage programme lasted several weeks. I liaised with the design consultants and staff at DCA regularly whilst working flexible hours. This helped minimise disruption to the busy centre.
All signage artwork created by Goodd Design Consultancy.
Get in touch to find out how I can help you with signs and graphics.