Acrylic signs in Dundee's Tay Psychology city centre premises show different ways to use acrylic sheets for signs.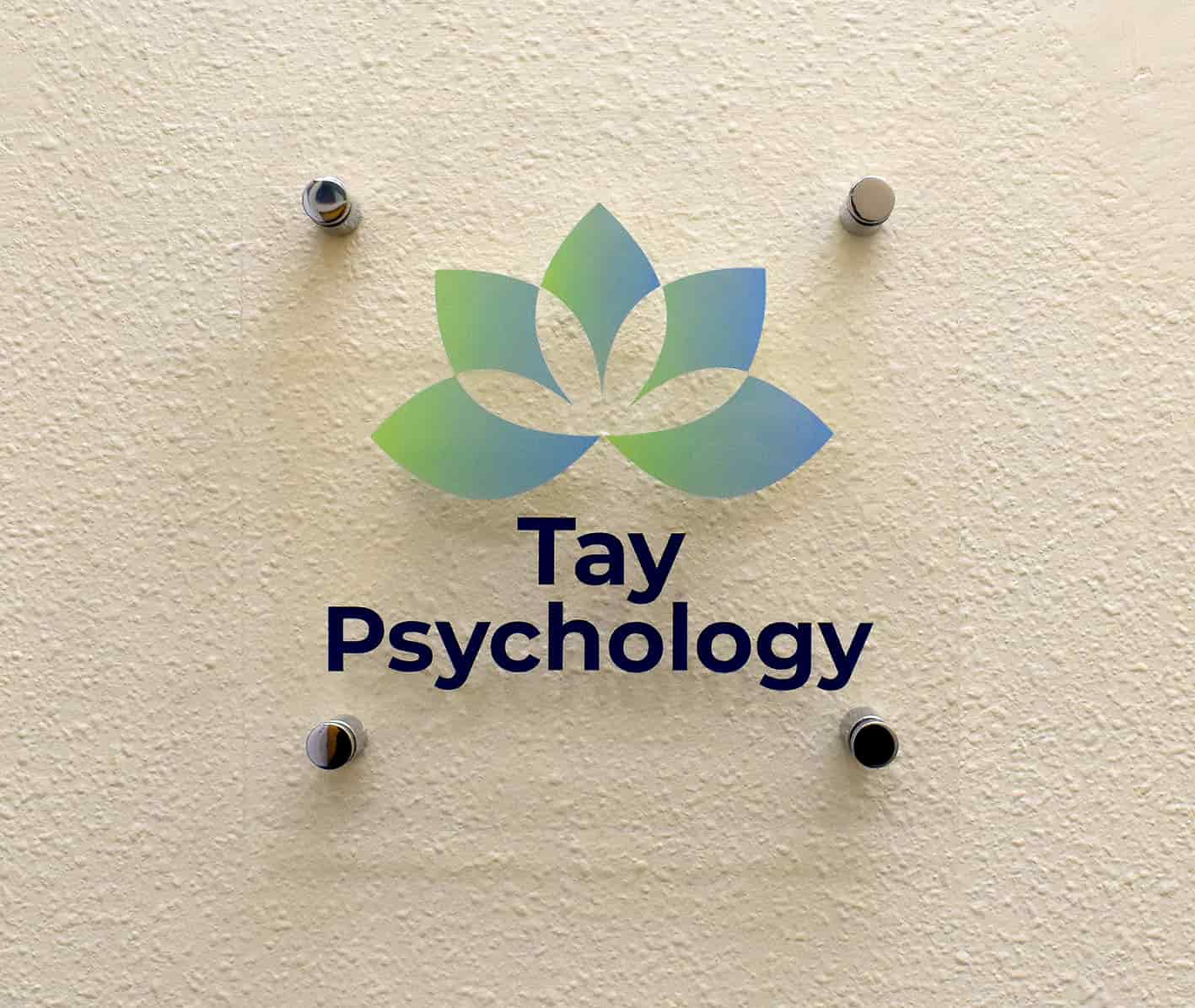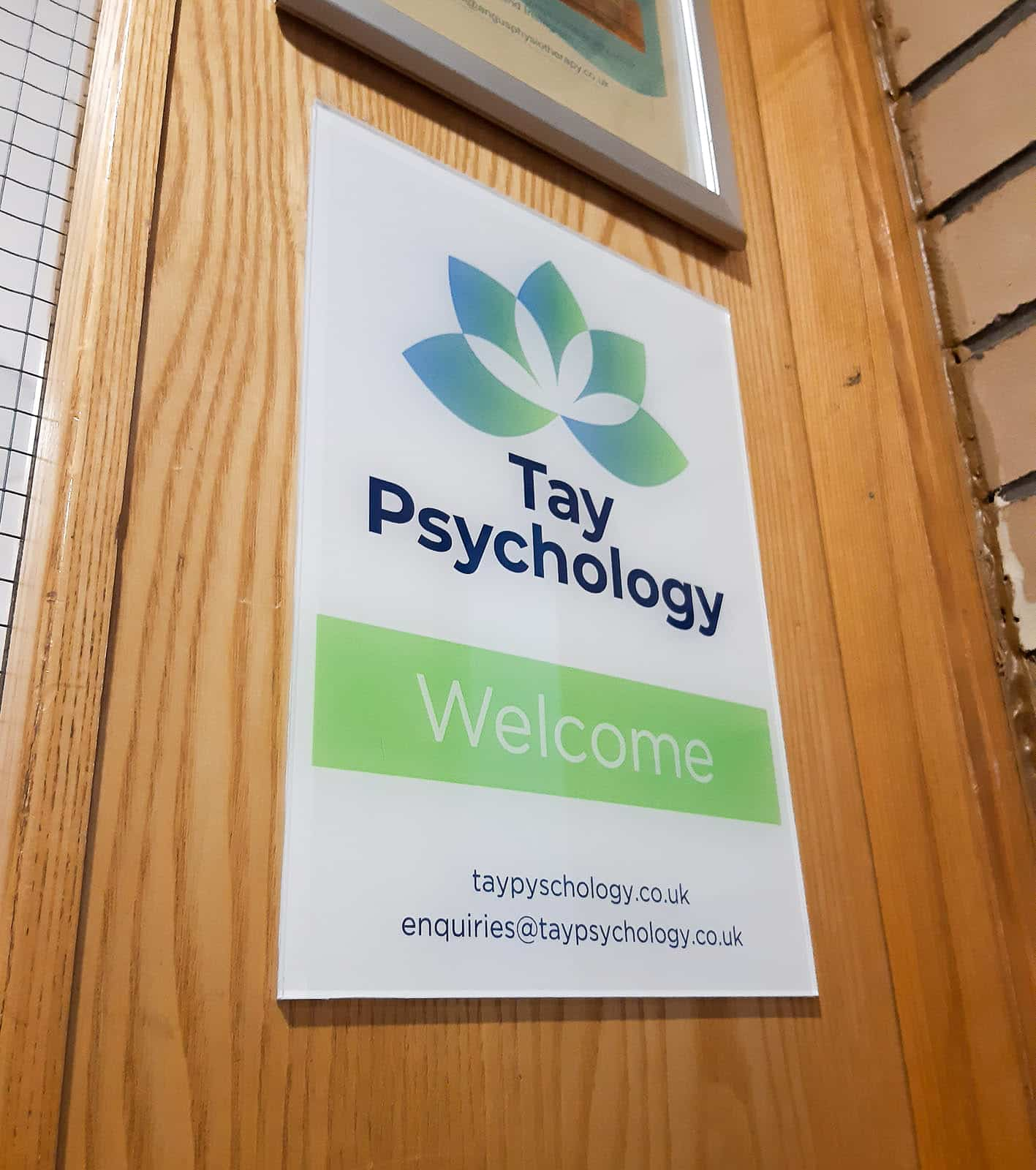 Commonly referred to as Perspex, acrylic is a hard plastic used extensively for signs and displays. Formed by either moulding liquid into sheets (cast acrylic) or pushing into shape (extruded acrylic), acrylic is a lightweight alternative to glass.
Acrylic signs are durable. They last indefinitely in exterior environments with low maintenance required. Cast acrylic sheets have more advantages than extruded. Such as a wider choice of colours and higher scratch resistance.
Cast acrylic can also be recycled, whereas extruded ends its life in a landfill.
Your sign's impression
Before ordering a sign, decide what you want it to do for you. What will get your message across? Which feeling do you wish to convey?
Acrylic signs are shiny. They're available in a wide selection of opaque and semi-opaque colours. As well as options for illuminating with LEDs.
Transparent acrylic signs appear to float off of the background. Text and images can be applied to transparent acrylic panels that create a shadow behind them.
Acrylic sign fixings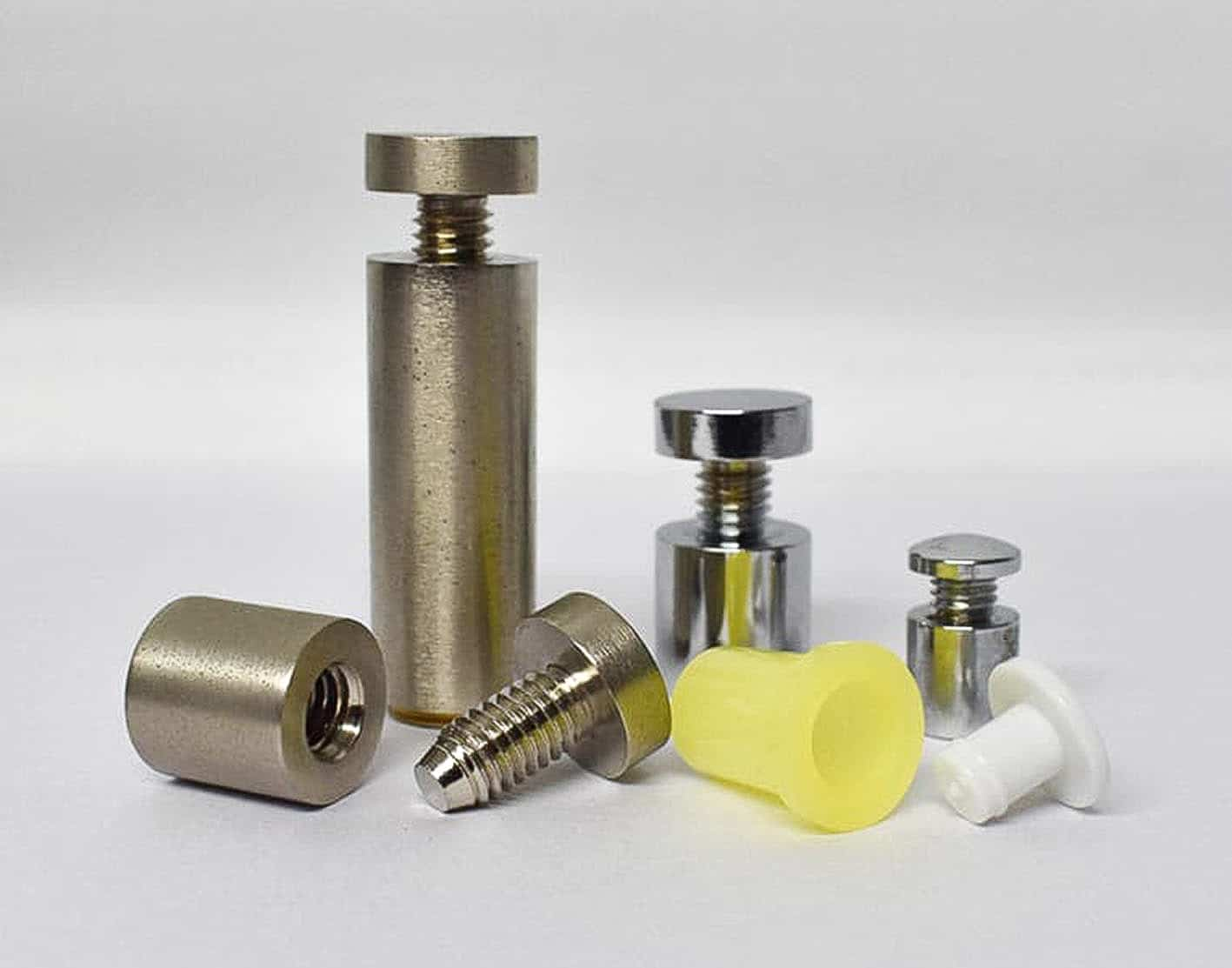 Stand-off fixings also add to the sign's depth and beauty. These properties add visual interest to your signs and ultimately help make your business signage more memorable.
Acrylic components can be shaped and pieced together to create standing displays. Ideal for point of sale. Combined with your visual identity, bespoke displays can be made to show off your products and enhance your window displays.
Size and finish for your sign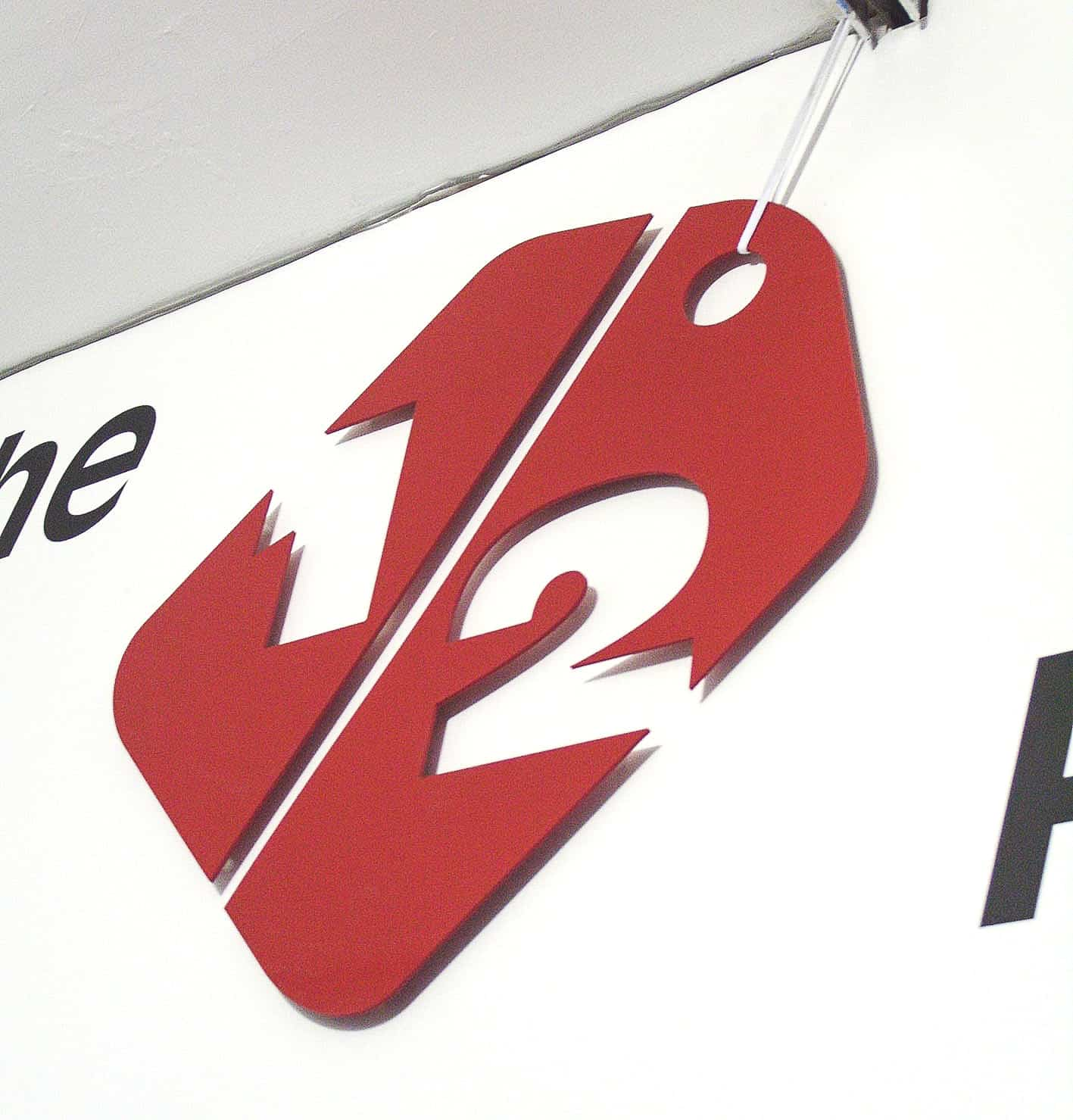 Acrylic sheet thicknesses range from 2-30mm. In addition to transparent acrylic sheets, there are also tinted and frosted finishes. As well as translucent and fluorescent colours. Mirror and metallic finishes are available too.
Single sheet sizes range up to 3040mm by 2040mm, with larger panels butted together. Sheets can be shaped, drilled, bent, heat formed, and engraved. Intricate details can be laser cut to make small, shaped signs and layers.
Illuminating flat cut acrylic signs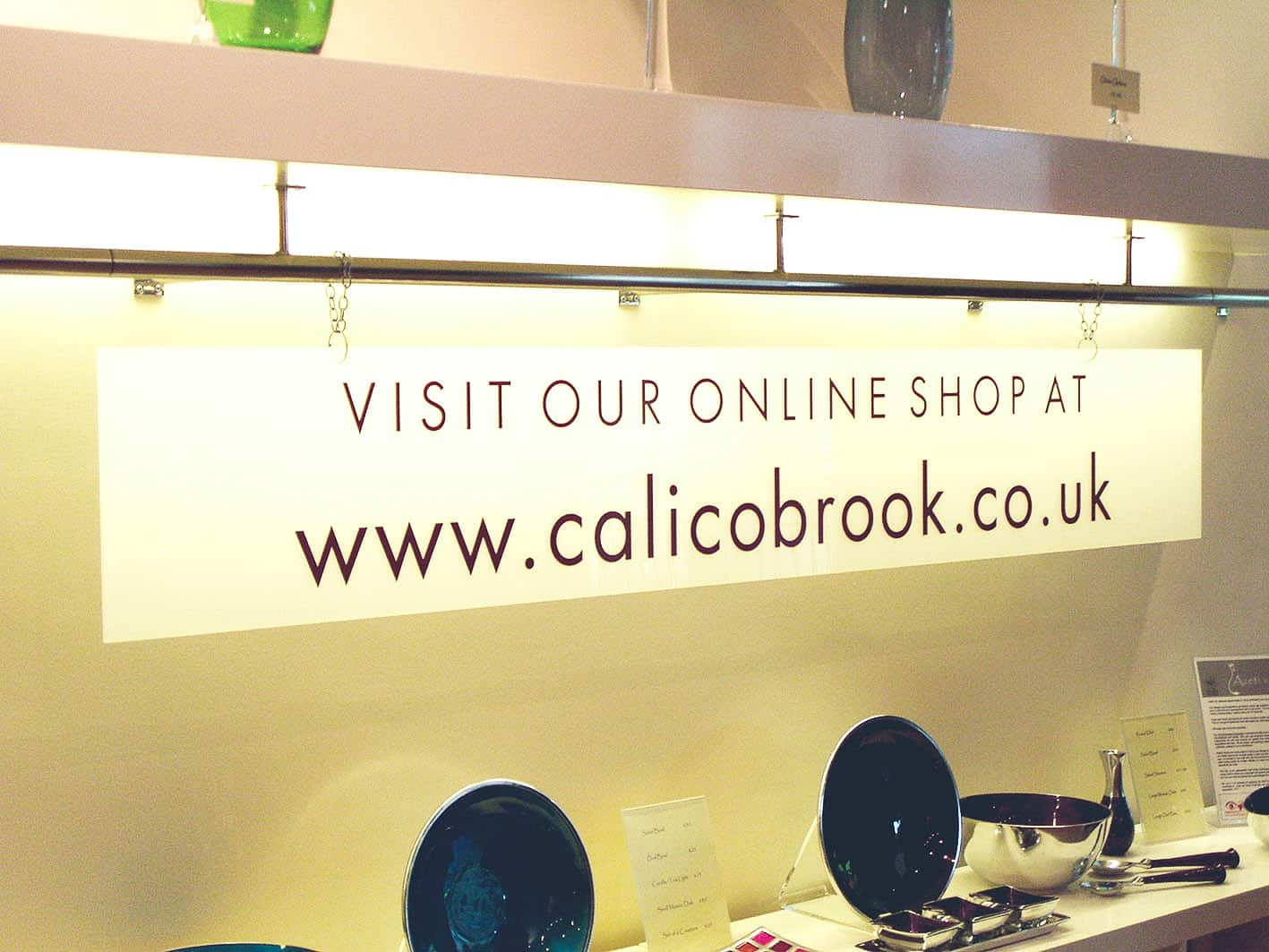 An advantage of acrylic sheets over other substrates is the sheet's edge colour. Unlike aluminium composite (DiBond), the core is the same colour as the face.
Cast acrylic is preferred for polished edges. Especially for acrylic signs and letters where the edges are visible. Edges are polished to remove marks and mimic the optical property of glass. When paired with LEDs, the panel edges glow. Lighting can also illuminate certain types of face markings on the acrylic, such as engraving.
Semi-opaque acrylic panels are used for the face of lightboxes. The lighting inside the box illuminates the sign's face, enabling the sign to be read in dim-lit areas and the dark. LEDs are the most common method of sign lighting, as well as the most cost effective.
For best results, shaped acrylic is routered on CNC machines. Cut out letters (referred to as flat-cut lettering) are suitable for exterior use and fixed to shopfronts. When paired with aluminium tray signs, acrylic lettering can also be illuminated. Either flush with the face of the sign or pushed through to show the polished, flat-cut edges.
3D acrylic signs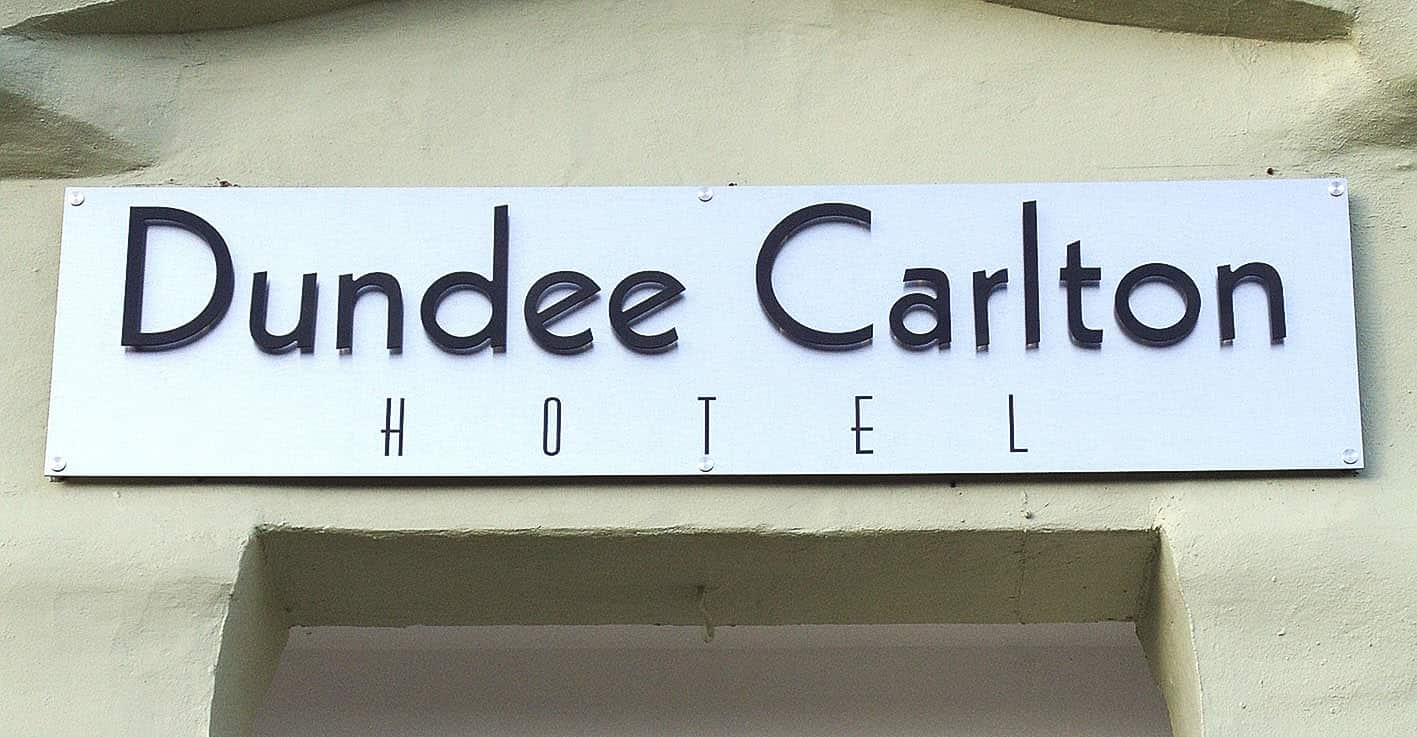 Acrylic lettering and shapes can also be three dimensional. Referred to as built-ups, 3D acrylic lettering is first made as flat cuts. Acrylic strips are bent and bonded to the edges of the flat cuts to make the letterforms protrude.
Fixings are inserted inside the letterforms to pair with plugs for installing onto surfaces. This method ensures no visible fixings for built-up letters.
Social distancing panels
Similar to acrylic, polycarbonate sheets have a much stronger impact resistance than glass.
Polycarbonate poses less risk than glass and is also lighter. It's also more robust than acrylic.
Acrylic and polycarbonate can be drilled and hung from ceilings or canopies. Depending on size and space, panels can also stand upright with vertical bases. Or inside channel frames.
Understanding criteria for social distancing panels is important before deciding which material to choose. Click here for more info.
How to clean acrylic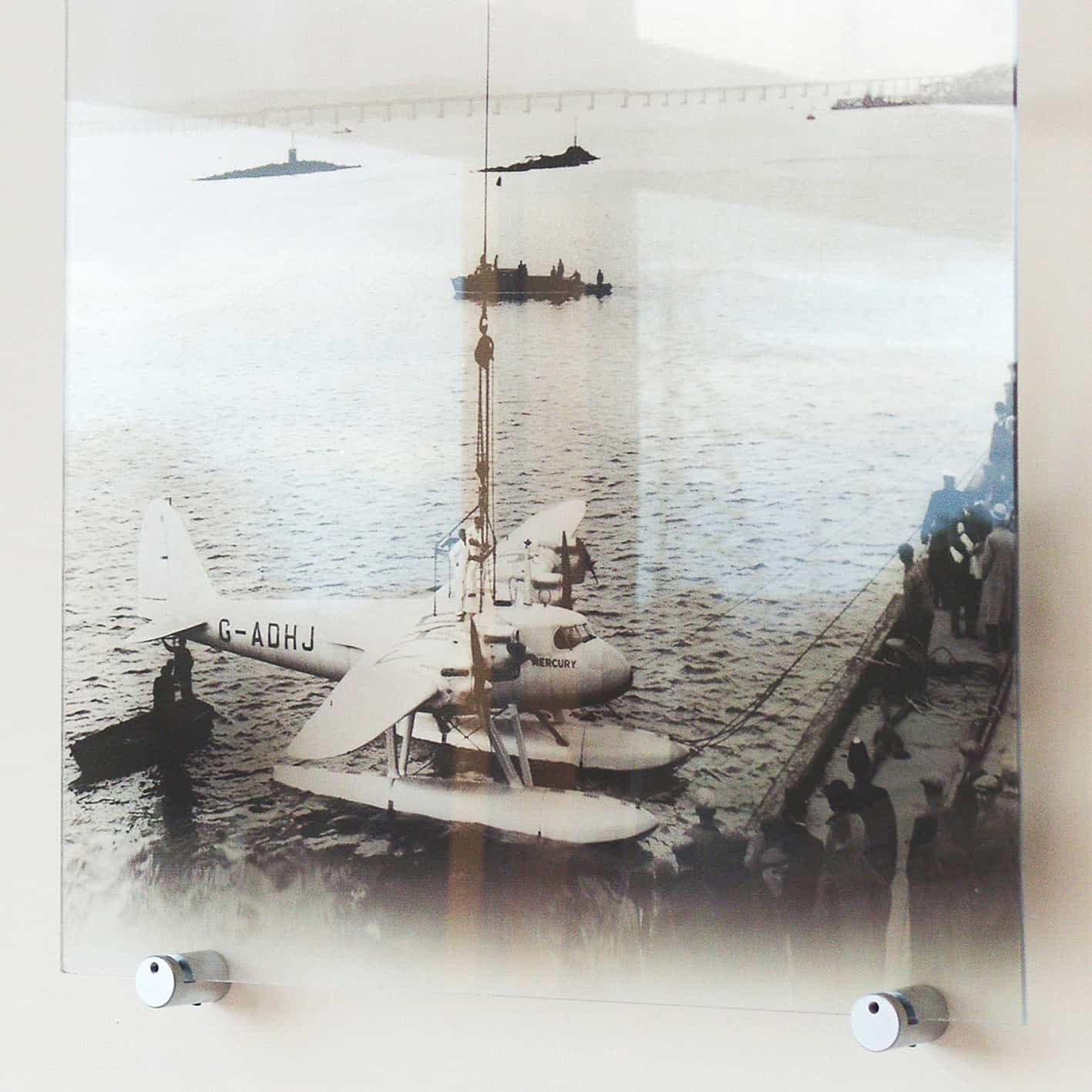 Acrylic is easily scratched. Particles of settled dust can mark the surface when wiping back and forth. As such, take care when wiping with a soft microfibre cloth.
Avoid using cleaning agents such as glass cleaners and household polishes. Use plenty of water with a small amount of detergent. Rinse a sponge regularly and wash with clean water.
Do not use chemicals to clean acrylic as these are liable to haze and crack the surface. Plan a cleaning schedule for your exterior acrylic signs to maintain their brilliance longer.
Make your signs work for you. Visit here to learn more.
Need advice and a quote for your acrylic signs in Dundee? Get in touch to find out more.