Brian Robertson (my dad), has been coach painting in Dundee since the 1960s. He taught me how to paint and from a young age, I was always around buses and lorries. Coach painting projects are always enjoyable.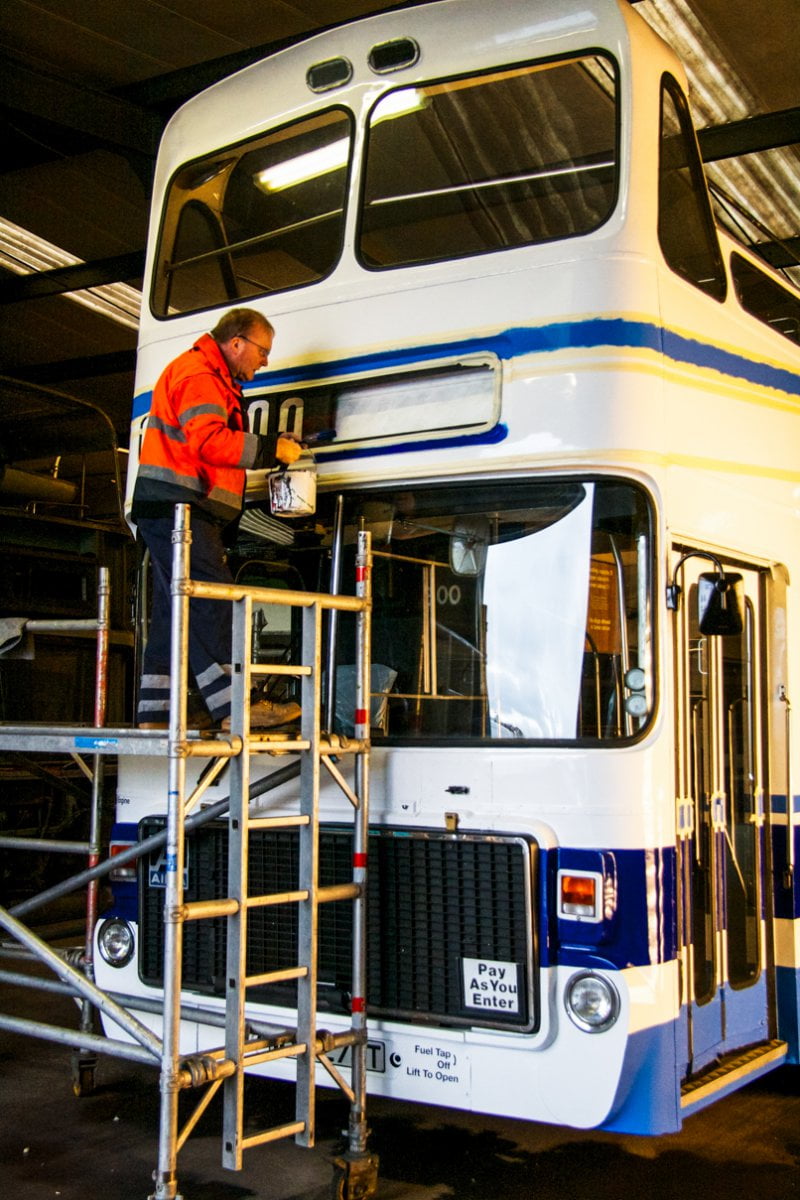 We were approached in 2012 by Taybus Vintage Vehicle Society.  Proud guardians of Dundee's famous open top double decker. The Volvo Ailsa was operated by Tayside Regional Council since 1979 and ended in the loving care of Taybus. The group of enthusiasts wanted to restore the double decker to it's former glory. So, shortly after we met, the team at Taybus got to work sanding the entire bus' panels.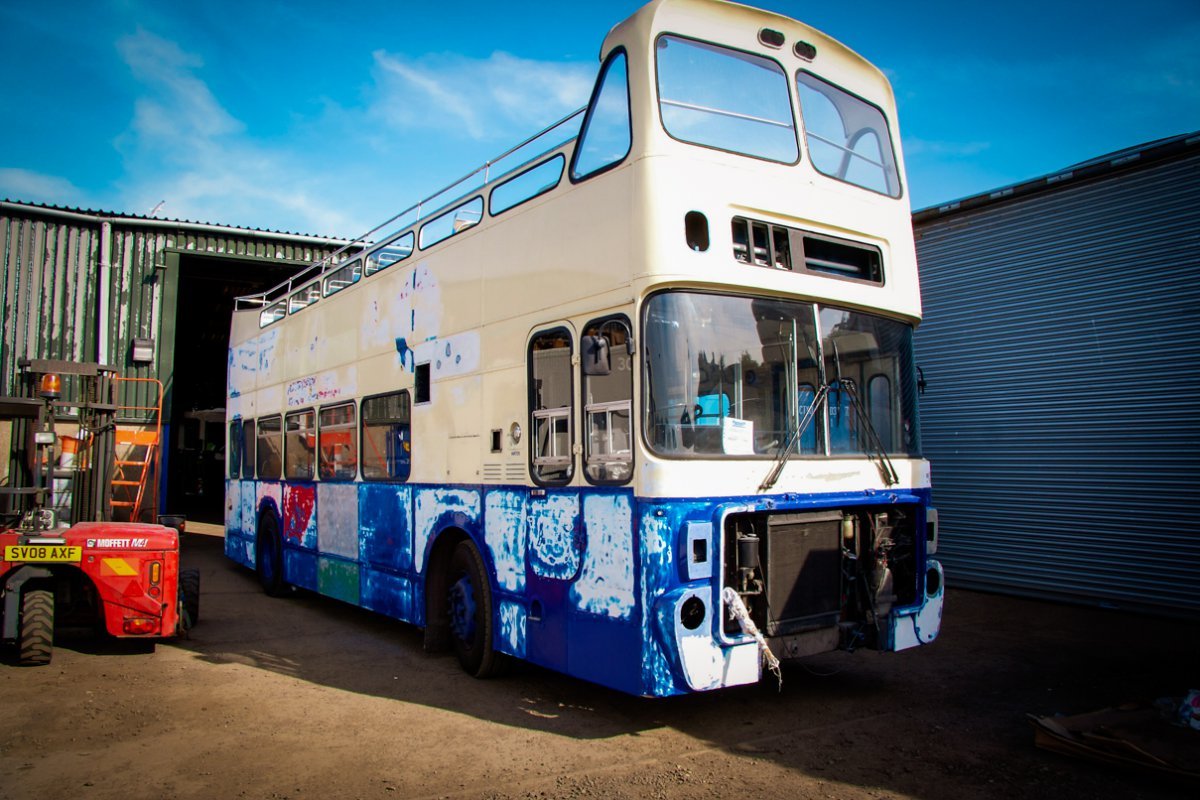 Previously painted by Brian, years earlier when he was employed with Tayside Region, the bus deserved a refurbishment. Over two to three weeks, the coach painting of several layers of paint was added before the recognisable stripes. All paint used was coach paint enamel which helped the colours look solid. We knew it'd last for years.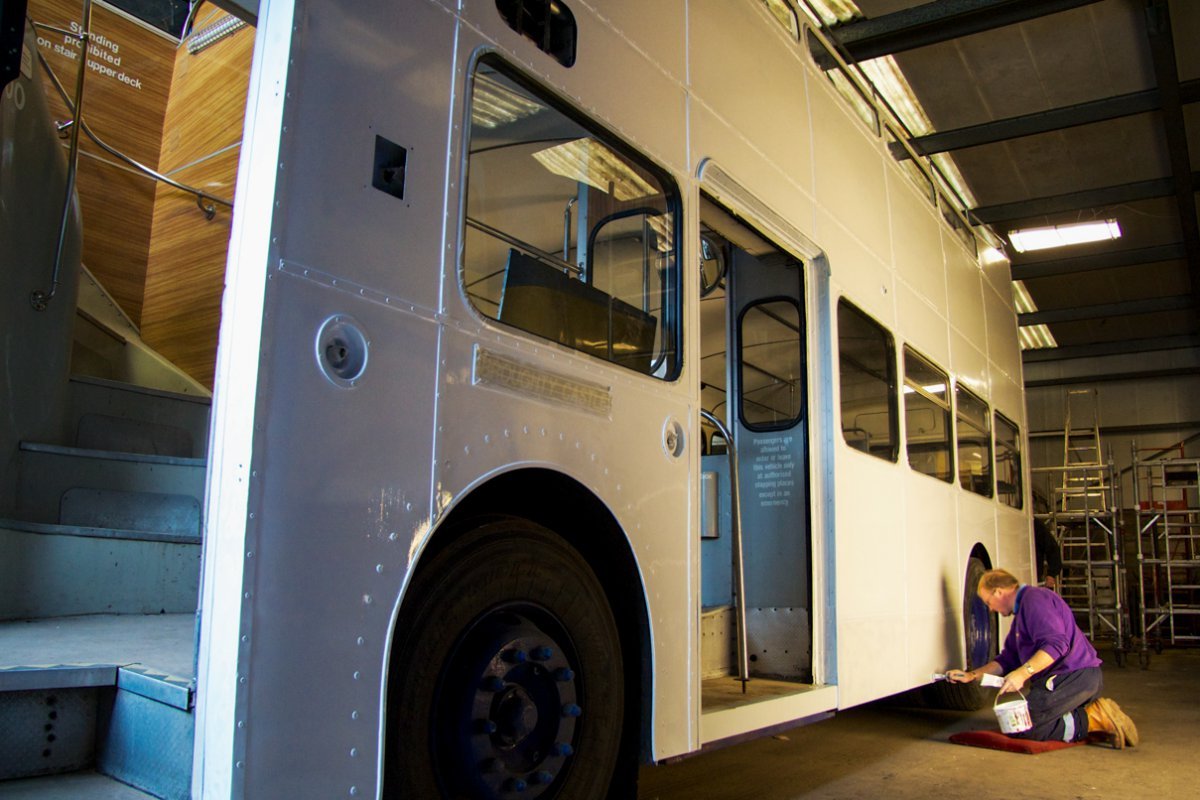 Artwork was supplied so that we could replicate the livery as it was originally. This involved the painting of the outlined 'Tayside' lettering all around the bus. We also supplied and applied legal lettering, carefully designed by Andrew Macintosh. These finishing touches make the livery authentic and important for the double decker's heritage.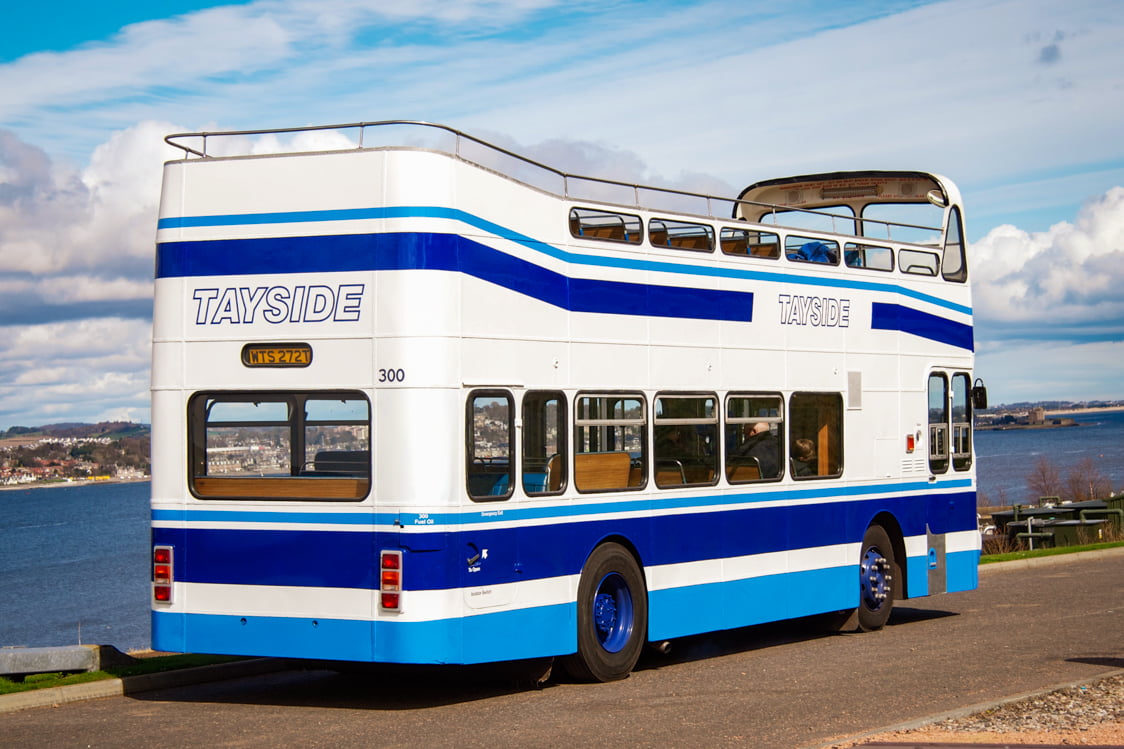 The bus is still used and enjoyed. It's driven to open days and events, bringing a sense of nostalgia and winning awards.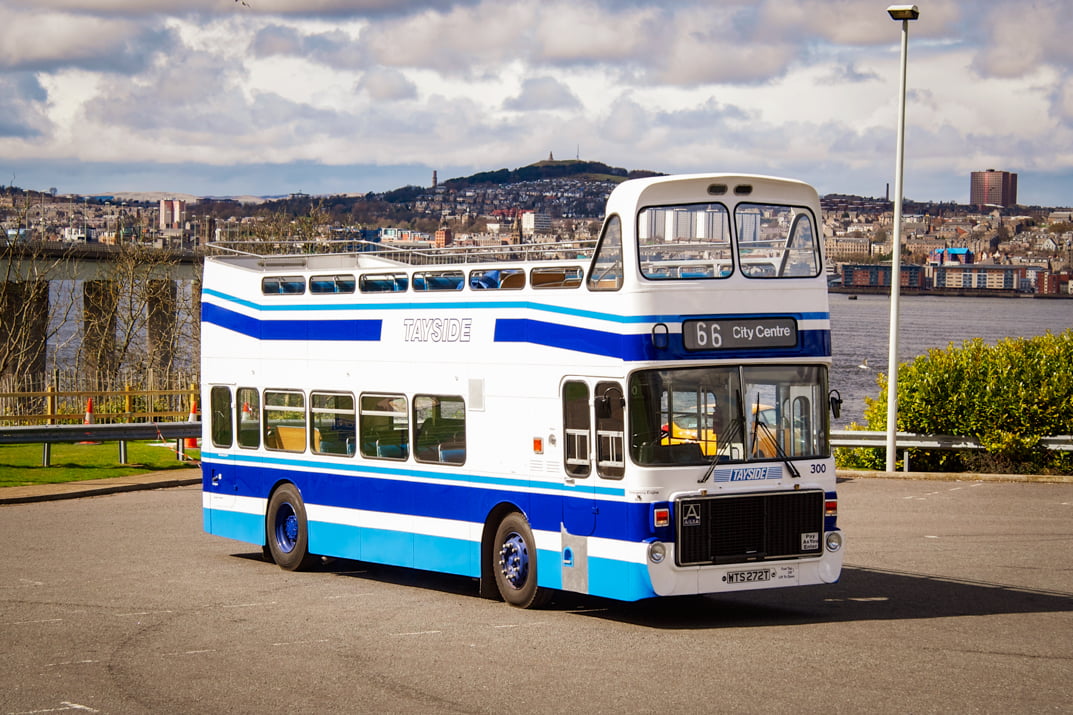 Interested in discussing how I can help you with coach painting and vehicle graphics? Get in touch to find out more.